Welcome to Pacific Coast Orthodontics!
Our goal is to provide you with the most comfortable and advanced orthodontic treatment available so you can get a great smile and have a wonderful orthodontic experience.
What sets Pacific Coast Orthodontics apart is the individual attention you will receive, both from Dr. Rob Van den Berg, as well as from our orthodontic team. We are available to listen to your concerns, to schedule appointments at short notice, and most importantly, to spend the time needed at each appointment to focus on your orthodontic needs from the start of your treatment through its completion.
We emphasize non-extraction treatment to achieve full healthy smiles in harmony with our patients' facial features. This is done using state-of-the-art methods including Damon® Smile and Damon® Clear™ self-ligating braces, custom braces, Incognito® lingual braces, and Invisalign® clear aligners.
We are thrilled to have patients come to our office of all ages and we're always welcoming new faces into our practice. Please contact our San Ramon orthodontic office or Mountain View orthodontic office and schedule your complimentary consultation today.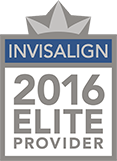 As an early adopter of Invisalign® technology, Dr. Rob van den Berg has successfully treated many patients with Invisalign, including patients with complex orthodontic needs who have been turned down by other providers. His success has garnered him recognition as an Elite Preferred Invisalign Provider and a Certified Invisalign Teen Provider.Learn More
Are you worried that orthodontic treatment will take too long? To reduce the time our patients spend in braces, we offer accelerated orthodontics with AcceleDent® Aura. It is a completely safe, effective, and convenient way to achieve the smile of your dreams in the shortest time possible.Learn More